Recreate Your Salon Hairstyle at Home – Hair Care & Hair Styling Tips for Men at HairLab Hair Salon in Basingstoke
Our clients agree we are the best hair salon in Basingstoke for male grooming and are aware of the latest hairstyle trends to provide precision haircuts and styles. We deliver classic, creative and modern haircuts for men and will ensure you leave the salon with the perfect style – but how good are you at styling your hair at home?
Follow our top tips to help you keep your hair looking salon-perfect long after you've left our Basingstoke barbers!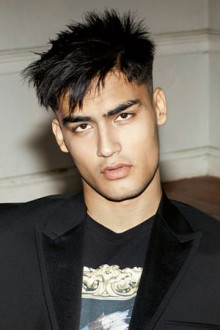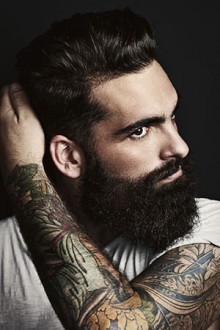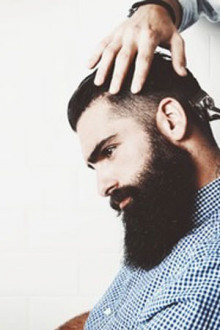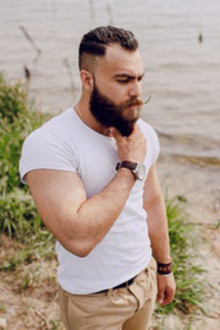 How To Style Curly Hair
If you've been blessed with naturally curly hair, it's time to embrace those curls! The first thing you need when you have curly hair is a great hair cut. Wavy hair styles can often be frizzy and difficult to control. Men with curly hair can keep their curls looking great with a few simple tricks!
Follow this top advice to define your curls and take back control.
Avoid over-washing your hair – curly hair prefers to not be washed as often, every third day is enough.
Apply an anti-frizz hair product or serum to damp hair to define curls.
Comb curly hair in the shower when you condition and then leave to dry naturally.
Once dry, try not to fuss with your hair as this will cause the curls to separate.
How To Get A Slicked Back Men's Hairstyle
With the right products you can have fun with your look and your gents hairstyle can look cool and on-trend.
Slicked back haircuts, mens' hairstyles with quiffs and smart, layered haircuts for men can turn the messiest of heads in to a groomed & professional look!
Gel's, waxes and pomades are great styling products to achieve a slick look as they allow for versatility and movement in the hair. To achieve a well-groomed men's hairstyle or to add texture, use a pomade as they add shine and create textured hairstyles.
Chat to your experienced HairLab stylist who will suggest the most suitable professional styling products for your hair type, texture and style.
How To Style Short Texturized Men's Hairstyle
Looking for a texturised gents hair cut? We use the latest techniques to deliver precision hair cuts and styling.
No matter if you want a traditional men's hair cut, disconnected textured styles, or fades and undercuts at our hair salon & barbers in Basingstoke we will create it. To style a messier gents cut apply a small amount of product such as a paste or clay and work through the hair gently, slightly twisting the hair towards the ends to create the perfect shape.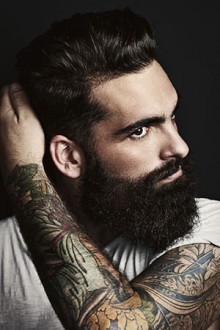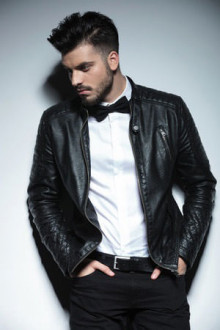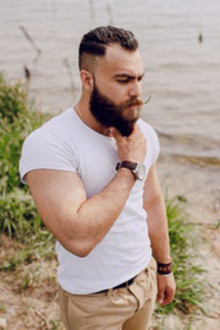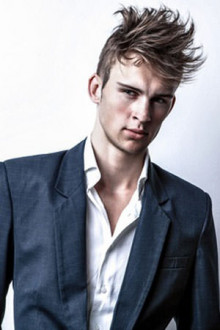 Top Tips to Avoid Over-Styling Your Hair
The best way to create a great style is with a great cut! The best haircuts will hold their shape really well as your hair grows – so make sure you book in with HairLab for the best men's haircuts in Basingstoke!
Less is more when applying products to your, you can always add more so it's best to work a small amount in and then build it up – this will help to avoid your hair looking greasy too.
How To Style Fine or Thin Hair for Men
If your hair is thin or you have a bald area you would like to disguise talk to your HairLab hairstylist about the best hairstyles for thinning hair. Use a lightweight shampoo that exfoliates the scalp and conditions to help strengthen thinning hair.
Styling Ideas for Men with Thick, Coarse Hair
Although some see thick hair as a blessing it can be difficult to manage. We have said it before and we'll say it again – invest in regular hair cuts to keep your hairstyle looking its best.
Heavier products such as waxes and pastes work well on coarse hair as they have a firmer hold and will prevent flyaways.Work a small amount through your hands before working it through the ends of your hair.
Book A Men's Hair Cut or Colour at HairLab Hair Salon & Barbers in Basingstoke
For more advice or to book your hair appointment at our mens hairdressing salon in Basingstoke today by calling 01256 700 670, or you can find HairLab unisex hair salon in Festival Place, Basingstoke.
If you are still stuck for hair styling inspiration then check out our hairstyle picker before your salon visit which is full of shorter styled haircuts and hair styles for longer and mid-length hair.