Going from brunette to blonde at HairLAB Hair Salon in Basingstoke
The experts at HairLAB Hair Salon in Basingstoke, give you the lowdown on dying your hair from brown to blonde. But first, some words of advice! Be realistic about the hair colour we can create during your hair appointment time. Changing your dark hair colour to a lighter shade is a process and may require longer appointment times.
Here, we share some top tips on changing your hair colour from brunette to blonde…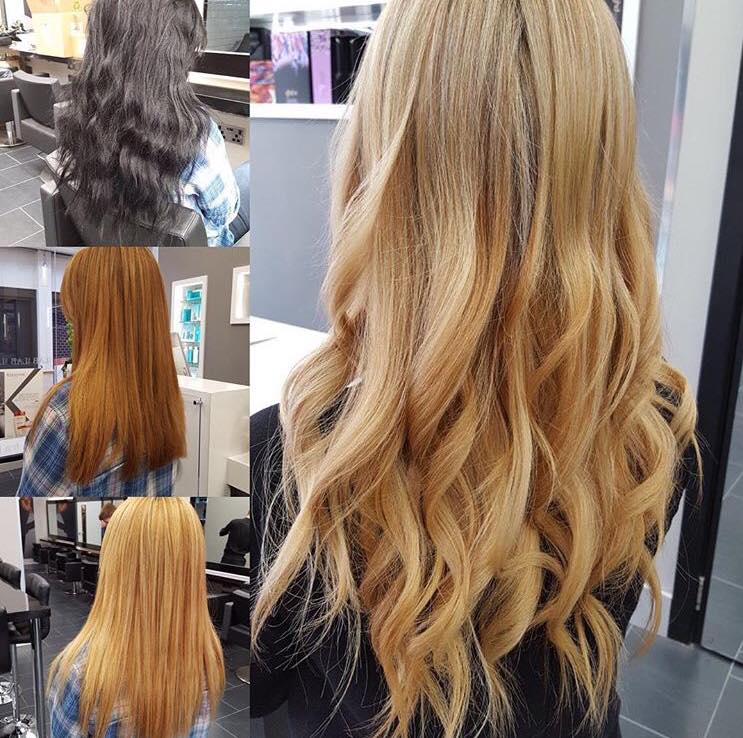 Colouring dark hair to light blonde – all you need to know…
Leave it to the professionals
When completley changing the colour of your hair it's vital that you visit a professional hair stylist to ensure the condition of your hair is not compromised. Toners, treatments and regular salon visits are a must if you are too keep your tresses looking tip-top and protect your hair from breakage.
It's a process
Changing your hair colour from brunette to blonde is a process, and one that can ot be rushed. Having a drastic hair colour change needs to understand that it will take time – your hair isn't going to be the colour you want straight away.
I dyed my hair myself – now it's got brassy orange & yellow tones. What's the best way to correct this?
If you have taken your chances with a box dye and tried to colour your hair at home, chances are you will be left with a patchy, uneven result with unwanted yellow or brassy tones. The hair colour specialist at HairLAB hairdressers in Basingstoke strongly advise you visit the salon for a professional colour consultaion prior to dying your hair. Check out our hair colour correction page for more information.
I want to book my hair colour appointment at HairLAB– what's next?
If you're considering changing your hair colour from brunette to blonde, book a FREE hair colour consultation at our hairdressing salon in Basingstoke today by calling 01256 700 670.
Don't forget, we offer a massive 30% OFF any one hair colour service with our new client OFFER.